LimeLight (IPL) treatment, also known as intense pulsed light treatment, is a cosmetic light therapy used to improve the appearance of skin and reduce wrinkles. We use LimeLight (IPL) handpieces by Cutera® to bring you the most comfortable and precise care.
These treatments are commonly used to treat or eliminate:
Age spots
Birthmarks
Freckles
Varicose veins
Wrinkles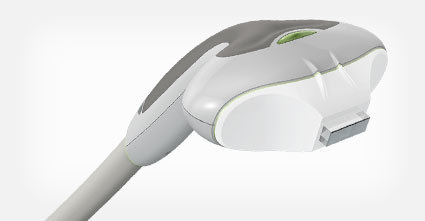 Though similar to many laser treatments, IPL treatments cause less damage to the skin and penetrate deeper for more thorough treatment. Using heat created by high intensity light, the pigment cells of the skin absorb the energy of the light, which destroys unwanted spots and freckles. This treatment can be used anywhere on the body but is usually recommended for smooth surfaces.
When preparing for IPL treatment, Dr. Sonya G. Morgan and Dr. Lucia Karam recommend coming in for a consultation to examine your skin and discuss preexisting skin conditions.
During treatment, we will first clean the treatment area, then rub a cool gel over your skin before applying the light pulses. You will be given dark glasses to protect your eyes during treatment. Each session usually takes anywhere from 20 to 30 minutes to complete. Slight stinging, like the feeling of being snapped by a rubber band, is normal during treatment.
Our dentists and team recommend staying out of direct sunlight afterwards and avoiding tanning beds, waxing, chemical peels, collagen injections and certain creams or drugs. You will be given a list of instructions to follow for the best possible results.
To learn more about LimeLight (IPL) treatment in Houston, Texas, and to schedule a consultation at Signature Smiles Dentistry, call our office today at 281-333-3406. We look forward to hearing from you!